Let Your Outdoors Become a Showroom
A car sale begins the moment a customer drives past the lot or steps inside the showroom. One of your greatest challenges with auto dealership lighting includes maintaining lot and showroom appearance while keeping costs down. Retrofit LED outdoor lighting will ensure, from front row to service bay, your car dealership lot is brilliantly and evenly illuminated. Inside, LED lighting can be customized to spectacularly exhibit your showroom without unwanted bright spots or excess heat
"Many buyers visit the dealer early in the shopping process, so auto dealers have a big opportunity to win new customers by offering attractive dealership environments," Foresight Research points out.
For instance, about two-thirds (67 percent) of buyers cited an "inviting, modern and well-organized showroom" as being pivotal in their decision.
LED lighting makes the entire showroom 'pop', appearing very bright and 'clean', with high color accuracy of every car's color.
We've saved car dealership owners up to 90% in total annual lighting savings, and can often receive significant cash incentives to help pay for your project from your local utility company. Let us prove that we can do the same for you!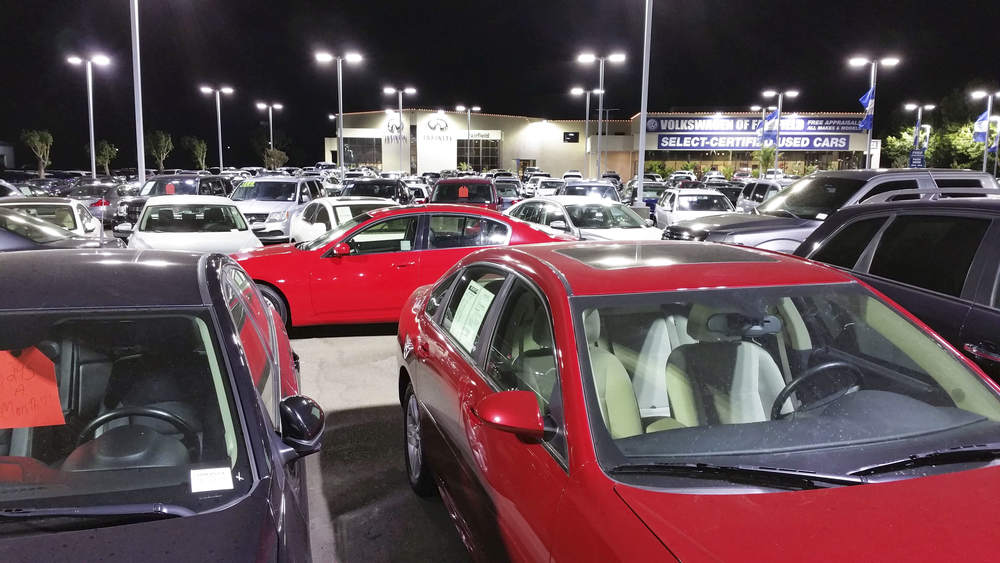 Marty and his team did a great job converting our display lighting over to LED lighting. From the initial proposal, installation, Hydro rebate they made it easy. We are delighted with the improvement of the lighting of our display and have received many compliments.

Joe Boles, Dealership Operations Manager, Metro Ford, Port Coquitlam, BC
Customized Solutions
Because no two locations are exactly alike, we customize car dealership LED lighting according to the unique requirements of your showroom and lot, including your parts and service departments. To deliver the absolute best, we only utilize fixtures manufactured to provide your dealership with the long lasting and inimitable illumination
Customized Solutions
We understand that business is important to you, which is why we schedule installation around operating hours. Because LED dealership lighting upkeep is handled by Metcalfe Lighting, you can eliminate maintenance from your "to do" list and focus attention elsewhere.
No Business Disruption
Based on our initial assessment of your facility and prior utility bills, Metcalfe Lighting will craft an LED retrofit plan that pays for itself. Lower energy bills will be evident within the first month and routine dealership lighting maintenance can be eliminated from budgets, saving the environment and your bottom line.

Phone: (604) 469-7446
Email: info@metcalfelighting.ca
Hours of Operation
Mon-Fri: 8-4 pm
Sat & Sun: Closed
Address
Unit B, 3010 Spring Street,
Port Moody, BC V3H 1Z8